AFDO eNews Newsletter
Give your inbox a healthy dose of the latest and greatest news in the world of food and medical-products safety.
Check out our past editions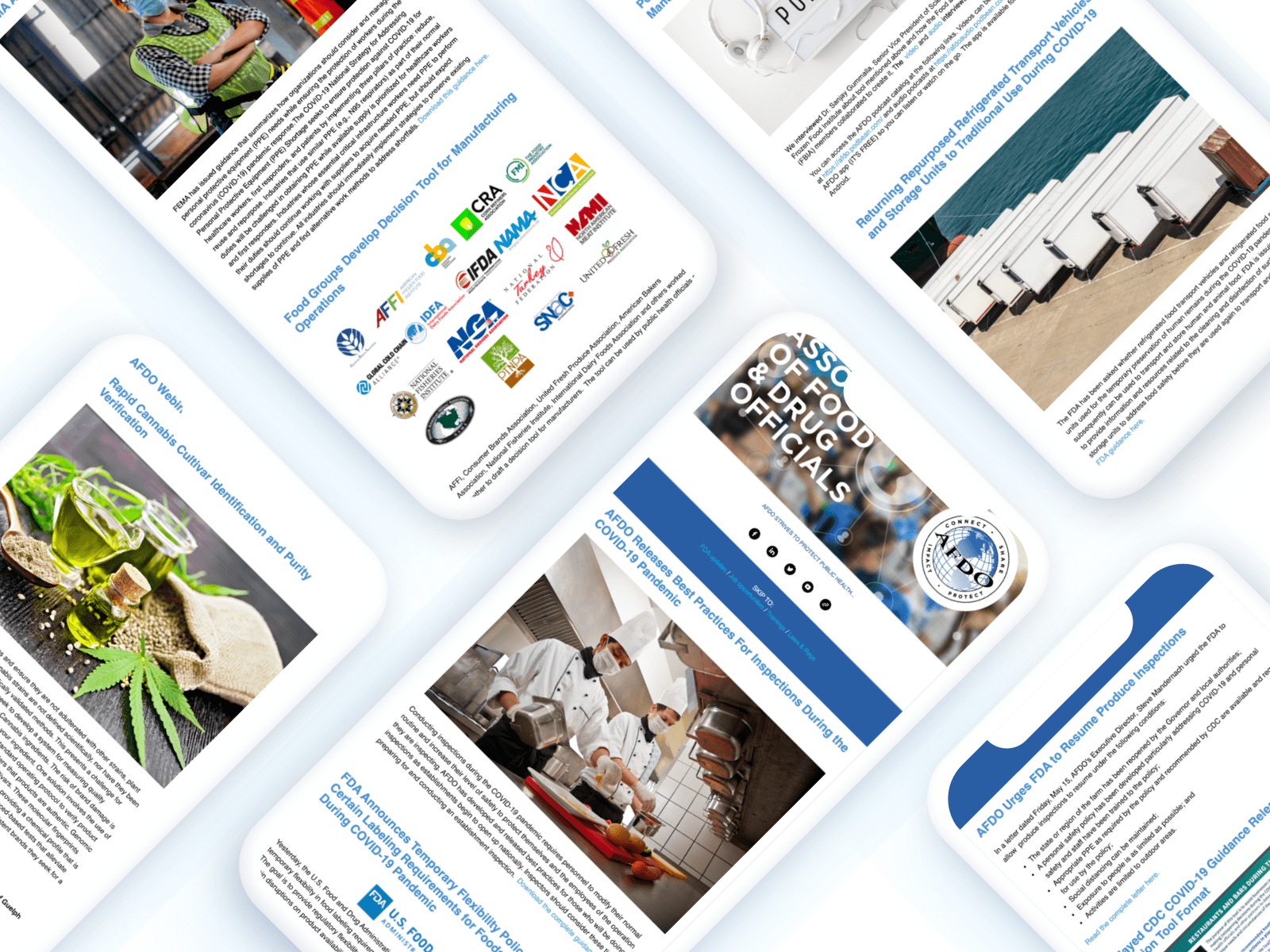 Your privacy is very important to us. We will never sell your information. You can always unsubscribe from the AFDO Enews newsletter with just one click.