AFDO partners
AFDO connects public and private sector professionals from various disciplines to facilitate sharing of information and collaboration on activities of mutual interest.
We work with food and medical-products professionals from a host of disciplines, including industry, government, academia, and consumer groups. This connection of diverse groups allows for a richer exchange of information, often resulting in a unified voice advocating for regulations and positions on food and medical-product safety issues.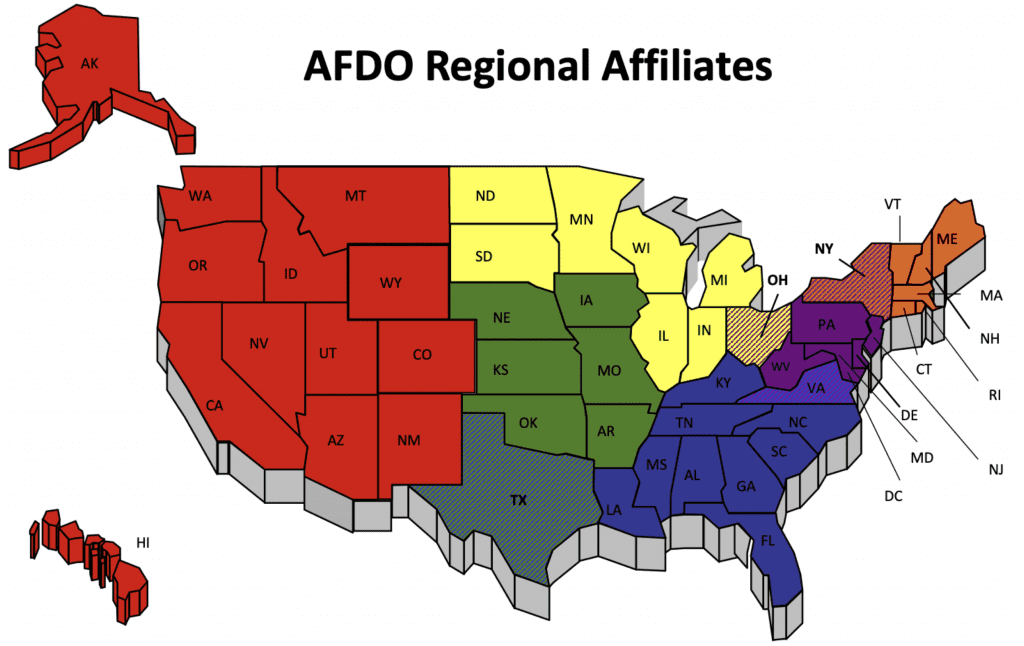 Want to learn more about AFDO's regional affiliates?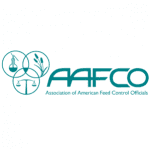 Association of American Feed Control Officials
AAFCO membership is made up of local, state, and federal agencies charged with regulating the sale and distribution of animal feed an animal drug remedies.
Association of Public Health Laboratories
An Association representing state and local governmental health labs, working to strengthen laboratory systems in the US and globally.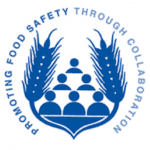 Conference for Food Protection
The Conference for Food Protection brings together representatives from the food industry, government, academia, and consumer organizations to identify and address emerging problems in retail food safety and to formulate recommendations.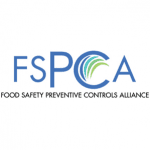 Food Safety Preventative Controls Alliance
A public-private alliance whose mission is to develop curricula, and training and outreach programs to support compliance with the prevention-oriented standards of the Food Safety Modernization Act (FSMA).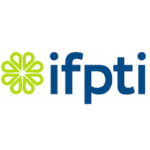 International Food Protection Training Institute
IFPTI develops custom-designed learning materials and coursework to help ensure a safer food supply.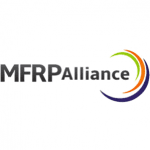 Manufactured Food Regulatory ​Program Alliance
A collaborative alliance created to provide training and resource materials on the Manufactured Food Regulatory Program Standards (MFRPS) to state manufactured food regulatory programs.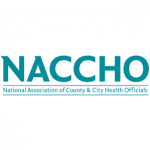 National Association of County and City Health Officials
An organization working to protect and promote health and well-being for all people in their communities by coordinating programs and services that make it easier for people to be healthy and safe from public health emergencies.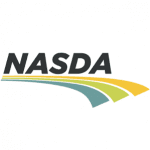 National Association of State Departments of Agriculture
NASDA represents Commissioners, Secretaries, and Directors of State Departments of Agriculture to help achieves sound policy outcomes between state departments of agriculture, the federal government, and stakeholders.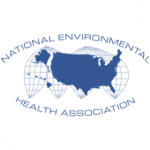 National Environmental Health Association
A professional association dedicated to advancing the environmental health professional for the purpose of providing a healthful environment for all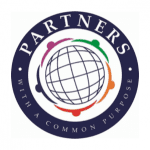 Partners with the Common Purpose
The PwCP provides participants with a safe-harbor forum to investigate, explore, discuss and advance particular topics as they relate to food safety within both the industry and regulatory arenas.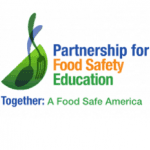 Partnership for Food Safety Education
Develops and promotes effective education programs to reduce foodborne illness risk for consumers.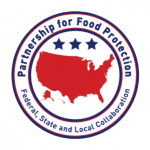 Partnership for Food Protection
A collaboration of federal, state, local, tribal, and territorial health officials with expertise in food, feed, epidemiology, laboratory, animal health, environmental health, and public health working together to develop and implement an Integrated Food Safety System (IFSS).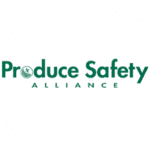 An alliance providing science-based, on-farm food safety knowledge to fresh fruit and vegetable farmers, packers, workers, regulatory personnel, and others interested in the safety of fresh produce.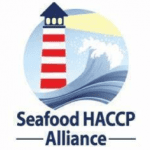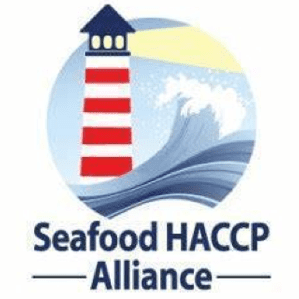 A hazard analysis & critical control point (HACCP) training program for fish and fishery products created to assist the implementation of HACCP programs in commercial and regulatory settings.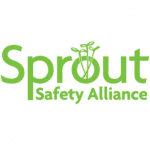 A public-private alliance that develops a core curriculum, training and outreach programs for stakeholders in the sprout production community related to the FDA Produce Safety Rule, and best practices for improving sprout safety.