AFDO Drug & Medical Products Conference
This event has ended
Start

April 13, 2021
1:00 pm

End

April 14, 2021
4:00 pm
Conference Dates
Dates: April 13-14, 2021
Location: Virtual Conference
Time: 1:00pm – 4:00pm ET Each Day
Free Registration
About the Conference
2021 continues to be a year of change and innovation on the heels of a year that required it. This year, AFDO and the U.S. Food and Drug Administration will co-sponsor the Drug and Medical Products Virtual Educational Conference as it returns to the learning and networking event calendar. The conference will be the premier place to get updates from key regulatory leaders from the U.S., Canada, and industry in the Drug and Medical Products arena in this time of change.
The information-packed virtual event will take place in two three-hour sessions you can join at your computer on April 13 and 14 from 1:00 to 4 p.m. EDT each day. All you need to invest is your time to get the full benefit of this opportunity because the event is free. Registration is required.
AFDO members and stakeholders play a critical role in formulating law, regulations and best practices related to drugs and medical products. The annual conference is just one of the ways you can be involved. To learn more about the AFDO Drug and Medical Products Committee work or to join click here
Co-sponsorship of this event by the FDA does not imply an endorsement of the general policies, activities, or products of AFDO or any of the event's additional sponsors.
Sponsors
Additional support for the event comes from Ceutical Labs and BioTeknia.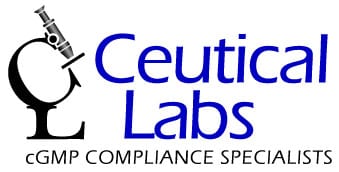 Agenda
Tuesday, April 13, 2021
1:00 – 1:10pm ET Welcome and Survey of Participants
Steven Mandernach, Executive Director, Association of Food and Drug Officials
Session Moderator: Nancy Singer, President, Compliance-Alliance, LLC
1:10 – 1:40pm ET FDA – Where We Are and Where We May Be Going in the Area of Drug Quality in 2021 and Beyond
Alonza Cruse, Director, Office of Pharmaceutical Quality Operations, Office of Regulatory Affairs, U.S. Food and Drug Administration
1:40 – 2:10pm ET – The Opportunities and Challenges of Using Real World Evidence to Support FDA's Regulatory Decisions in the Area of Drug, Biologics and Devices
John Concato, Associate Director for Real-World Evidence Analytics, Office of Medical Policy, Center for Drug Evaluation and Research, U.S. Food and Drug Administration
Pablo Morales, MD, Chief Medical Officer, Office of Clinical Evidence and Analysis, Center for Devices and Radiological Health, U.S. Food and Drug Administration
2:10 – 2:20 – Break
Session Moderator: Cynthia Culmo, Principal Consultant, CC Consulting
2:20 – 2:50pm ET – Managing and Preventing Drug and Device Shortages
Emily Thakur, R.Ph., Team Leader Drug Shortages Staff, U.S. Food and Drug Administration
2:50 – 3:20pm ET – Managing and Selling Medical Devices in the UK and Northern Ireland
Kimberly Trautman, Executive Vice President, Medical Device International Services, NSF Medical Devices
3:20 – 3:50pm ET – Update on Canadian Regulation of Drugs and Medical Products
Mary Morgan, Director, Health Product Compliance Risk Management, Regulatory Operation Enforcement Branch, Health Canada Ottawa
Chad Sheehy, Acting Director, Medical Devices Compliance Program, Regulatory Operations and Enforcement Branch, Health Canada
3:50 to 4:00pm ET – Closing Remark
Megan Snyder, Manager, Drugs and Medical Devices, Texas Department of State Health Services, AFDO Co- Chair of Drugs, Devices & Cosmetics Committee
Wednesday, April 14, 2021
1:00 – 1:10pm ET – Welcome and Survey of Participants
Steven Mandernach, Executive Director, Association of Food and Drug Officials
Session Moderator: Nancy Singer, President, Compliance-Alliance, LLC
1:10 – 1:40pm ET – FDA Inspections and Enforcement Actions in This New Environment
Elizabeth Miller, Pharma.D., Assistant Commissioner for Medical Products And Tobacco Operations, Office of Regulatory Affairs, U.S. Food and Drug Administration
1:40 – 2:10pm ET – Update on Products Coming into the United States
Dan Solis, Assistant Commissioner for Import Operations, U.S. Food and Drug Administration
2:10 – 2:20pm ET – Break
Session Moderator: Ballard Graham, Retired, U.S. Department of Food and Drug Administration
2:20 – 2:50pm ET – CDRH Quality Pilot – Voluntary Medical Device Manufacturing and Product Quality
Daniel Walter, Policy Analyst, Center for Devices and Radiological Health, Office of Product Evaluation and Quality, U.S. Department of Food and Drugs Administration
2:50 – 3:50pm ET – Compliance/Interactive Session – Get Your Questions Answered
Moderator – Julie Larsen, Principal, Director of Inspection Readiness, BioTeknica
Mary Morgan, Director, Health Product Compliance Risk Management, Regulatory Operation Enforcement Branch, Health Canada Ottawa
Dawne Hines, Division Director, Division of Northeast Imports, Office of Regulatory Affairs, U.S. Food and Drug Administration
Daniel Walter, Policy Analyst, Center for Devices and Radiological Health, Office of Product Evaluation and Quality, U.S. Department of Food and Drugs Administration
Chad Sheehy, Acting Director, Medical Devices Compliance Program, Regulatory Operations and Enforcement Branch, Health Canada
Armando Zamora, Senior Advisor to the Associate Commissioner for Partnerships and Policy, Office of Partnerships and Operational Policy and Acting Director for the Division of Enforcement, Office of Partnerships and Operational Policy's Office of Strategic Planning and Operational Policy, Office of Regulatory Affairs, U.S. Food and Drug Administration
3:50 – 4:00 – Closing Remarks
Mark Sestak, AFDO President, Deputy Director, Division of Food, Milk, & Lodging, Alabama Department of Public Health
Speaker Information