2023 International & Government Relations Committee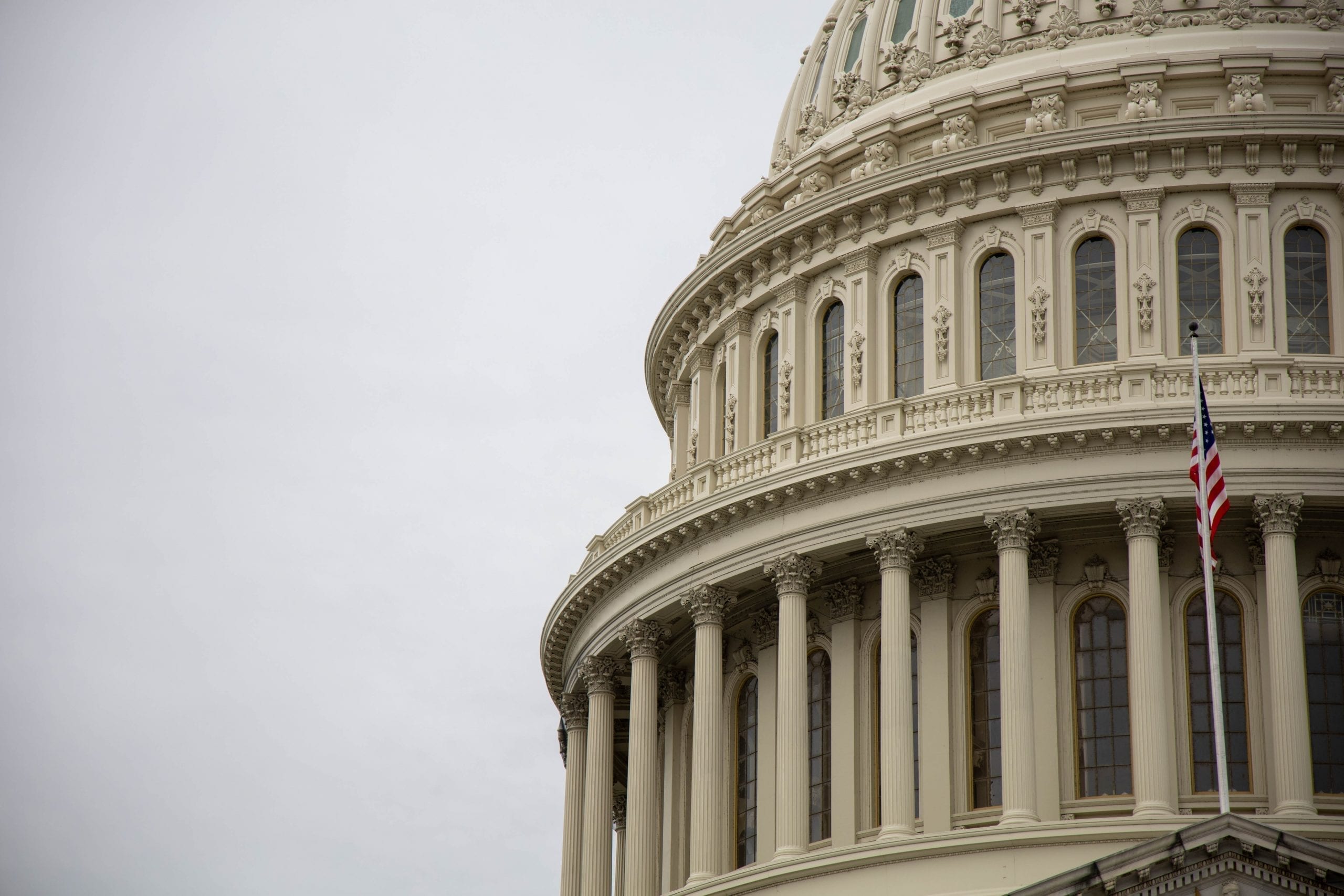 This event has ended
Date

May 30, 2023

Time

10:30 am - 12:45 pm
Join the International & Government Relations Committee for their annual committee meeting. This meeting usually takes place at the AFDO Annual Educational Conference, but we have moved all of the committee meetings to a virtual format. This event is FREE to attend.
LaTonya M. Mitchell, Co-Chair – Program Division Director, Office of Human and Animal Food Operations, Division West II, Office of Regulatory Affairs, FDA
Two great topics will be covered during this year's committee session! Please join us for both:
"Global Perspectives: Regulatory Landscape and Challenges for Cultured Meat"
"Food Traceability Final Rule: Requirements for Additional Traceability Records for Certain Foods (FSMA Section 204)"
"Global Perspectives: Regulatory Landscape and Challenges for Cultured Meat": Moderator – Sarah (Sally) Powell-Price, Food Safety Expert, Millipore Sigma
Summary:
The increased interest in cultured meat globally has led to an interesting crossroads for regulators and food safety experts to determine an optimum path forward to ensure quality and safety of final products.
This series of speakers will explore some of the unique international and local perspectives on cultured meat products making their way to market, the safety concerns these products may pose, how regulatory bodies are addressing oversight and finally what industry is doing to ensure product safety.
Speakers:
Dr. Benjamin Smith, Director- Future Ready Food Safety Hub (FRESH) | Singapore Agency for Science, Technology and Research (A*STAR)
Brian Yaun, National Expert – Foods, Food and Drug Administration, Office of Regulatory Affairs, Office of Human and Animal Food Operations, FDA
Dr. Hany Sidrak, Deputy Assistant Administrator, Office of Field Operations, FDA
Dr. Luke Grocholl, Head of Food Regulatory Experts, Regulatory Lead for Cultured MeatMilliporeSigma/Merck KGaA Darmstadt
"Food Traceability Final Rule: Requirements for Additional Traceability Records for Certain Foods (FSMA Section 204)." Moderator: Julie Melia, Food Inspector, Michigan Department of Agriculture and Rural Development
Summary:
Speaker will discuss the particulars of the new Traceability Rule to the virtual audience. Emphasis on import suppliers and shared vocabulary. Detailing Traceability Plan elements. Questions will be requested by the audience in-advance and submitted to Julie Melia, Meliaj@Michigan.gov by May 15th.
To familiarized yourself with the FDA Food Traceability Final Rule from December 7, 2022, go to You Tube link below.
Speaker:
Aleta Flores, Compliance Officer, Subject Matter Expert, Center for Food Safety and Applied Nutrition (CFSAN), Office of Compliance, Division of Enforcement, FDA
Bios for Speakers:
Dr Benjamin Smith is a risk assessor and toxicologist who has worked across industry, academia and government. He is a strong proponent of collaborative research and the importance of embedding safety across the entire food chain. His current research interests extend across a range of different areas broadly linked to the development of risk-benefit frameworks for novel foods and the integration of human-relevant and socially responsible safety methodologies into the regulatory assessment processes for new ingredients. Dr Smith is affiliated with the Agency for Science, Technology and Research (A*STAR), Singapore's lead agency for scientific innovation and holds adjunct faculty positions within the School of Chemistry, Chemical Engineering and Biotechnology at NTU and the Tropical Research Institute of James Cook University Singapore.
Brian Yaun currently serves as a National Expert for the Office of Regulatory Affairs (ORA) and is the ORA team lead in the FDA/USDA Transfer of Jurisdiction and inspectional programs. In addition to this work, Brian is a Subject Matter Expert for inspections including Preventive Controls for Human Foods, Aseptic Processing, Low Acid Canned Foods and Acidified Foods. Prior to joining ORA/OHAFO, Brian was a Food Specialist for the Baltimore District Office. Previous experience includes teaching, research and extension of the Virginia Tech Department of Food Science as well as working as a bench top microbiologist for Silliker Laboratories.
Dr. Hany Sidrak was appointed deputy assistant administrator for the U.S. Department of Agriculture's Food Safety and Inspection Service's (FSIS) Office of Field Operations (OFO) in May 2018. Dr. Sidrak has been committed to ensuring the FSIS' Strategic Goals – 1: Prevent Foodborne Illness and Protect Public Health; 2: Transform Inspection Strategies, Policies and Scientific Approaches to Improve Public Health; and 3: Achieve Operational Excellence – have been successfully implemented.
Some of Dr. Sidrak's major accomplishments consisted of developing and leading modernization efforts, including the Hazard Analysis and Critical Control Point-based Inspection Models Project, New Swine Inspection System, and New Poultry Inspection System. He plays a critical role in guiding OFO district offices that oversee more than 6,800 geographically dispersed plants to ensure that meat, poultry and processed egg products are inspected for wholesomeness, safety and proper labeling. In addition to domestic and exported products, Dr. Sidrak leads the inspection of imported products to ensure that public health is protected at home and abroad.
Dr. Sidrak joined FSIS in November 1991 as an in-plant veterinarian covering large volume poultry producing establishments in the Delmarva and Shenandoah areas. Moving to FSIS headquarters in March 1997, he has served as a staff officer with the Office of Policy and Program Development, director of the Recall Management Staff, and program manager for field operations. Dr. Sidrak served as an executive associate for regulatory operations from April 2012 to May 2018, where he provided leadership to the district offices and field personnel to protect the public's health.
Dr. Sidrak is a 1984 graduate of Cairo University, College of Veterinary Medicine.
Dr. Luke Grocholl earned a Ph.D. in inorganic chemistry from the University of North Dakota followed by post-doctoral research in materials science at the University of Iowa before joining MilliporeSigma. He brings over 20 years in the chemical manufacturing, marketing, quality, and regulatory experience. He's lead global projects on food regulatory compliance as well as religious (halal/kosher) dietary requirements, and consumer-facing quality demands such as organic, natural, and fair trade. He oversaw modernization of flavor and food additive sites to meet evolving compliance requirements and changing customer needs. He currently leads a global team of regulatory experts responsible for flavors & fragrances, food ingredients, and food & beverage testing. He also is the regulatory lead on the MilliporeSigma cultured meat team.
Aleta Flores joined FDA in 2002 as an Investigator with the Office of Regulatory Affairs (ORA) and became a Compliance Officer in 2008. She has worked on both import and domestic regulatory areas for the Southwest Import District and San Francisco District Office before joining CFSAN OC in 2015. She served as a co-lead for the sub-group on implementation and enforcement for the FSMA workgroup for Food Traceability and continues to contribute on the implementation workgroup as a SME.