2023 AFDO Conference Speakers

Natalie Adan
Natalie Adan is originally from Atlanta, Georgia, and she works for the Georgia Department of Agriculture. As the Food Safety Division Director, she oversees manufactured food, retail food, dairy, and produce safety programs, as well as the Rapid Response Team. Adan has a bachelor's degree in biology from Georgia Southern University.
Ben Allmand
Ben Allmand has worked in the cannabis industry for eight years. Having held C-suite and VP level roles in firms both public and private, large and small, Allmand has led compliance efforts for operators across the gamut of the industry. With experience in 18 different state-level Medical and Adult Use cannabis markets, he has interacted with countless regulators and regulatory structures.
Dan Anderson
Dan Anderson has worked with the Kentucky Department for Public Health in the position of Retail Program Standards Coordinator for a little more than a year. He is a graduate of Georgetown College in Georgetown, Kentucky.
Shahn Anderson
Shahn Anderson is celebrating his 36th year of professional tattooing. He originally apprenticed under the late, great Sailor Moses and Scott Sterling at California Studio in Biloxi, Mississippi. Anderson has served on the board of directors of the Alliance of Professional Tattooists for 16 years, and is currently serving his third term as the organization's president. He has also owned and operated Dragonland Tattoo in Hopkins, Minnesota, for 29 years.
Kyle Baker
Kyle Baker is a co-founder and Chief Strategist of EcoBuds and CleanTheory, a cannabis science and technology company that focuses on full-solution driven approaches to biosecurity and ordinance compliance. The foundations of the company are built on econometric modeling and method engineering. At its essence, EcoBuds considers how people, process, and technology work in concert to solve the problem of consumer and employee health and safety as it relates to pathogens, environmental, and chemical exposure and by doing so, makes cannabis manufacturing safer, more efficient, and highly profitable. Baker has applied this expertise to 16 core markets for chlorine dioxide (ClO2) use, including the early adaptation of ClO2 for disinfection and sterilization in brewery and winery operations, the application of ClO2 under the FDA's Minor Use/Minor Species Act, as well as the support of wastewater treatment patents in the automotive and secondary manufacturer markets. As a cannabis entrepreneur, he focuses his attention on scientific verification methods and weighted decision-making to ensure the end-to-end delivery of clean and compliant cannabis to consumers, most notably medical patients. Baker is a contributor to and author of cannabis-related regulatory guidance, state and local ordinance creation, merger, acquisition, and licensing reasoning, Standards development, investor education, and method engineering applications.
Kristina Banks
Kristina Banks is a Produce Safety Specialist Senior for the Produce Safety Program at the Virginia Department of Agriculture & Consumer Services (VDACS) in southwest Virginia. She started her career in food safety in 2006 with the Virginia Department of Health as a Food Inspector, covering a regional territory in southwest Virginia. She then served as an SQF Practitioner for a large produce processing facility before accepting the position with the Produce Safety Program in 2019. Banks is a graduate of Virginia Tech, and she has a bachelor's degree in agriculture. Her family operates a large commercial vegetable operation in southwest Virginia where she spends her time away from work.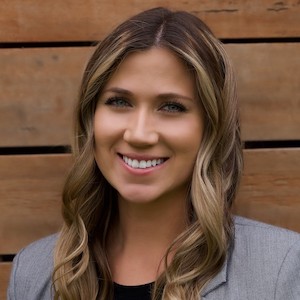 Riley Boland
Riley Boland grew up in the agricultural world working on the family farm, gathering cattle on horseback, and driving tractors in the hayfield. After earning a bachelor's degree in animal science with a minor in agricultural economics, she joined the Missouri Department of Agriculture where she has served in a regulatory capacity since 2017. Whether climbing to the top of grain bins in -6°F. weather as a Grain Auditor, collecting samples in pet food manufacturing facilities as the Pet Food Program Coordinator, or completing inspections in a produce field in 100°F. weather as a Produce Safety Inspector, Boland has enjoyed working within each of these industries. Currently she travels the entire state of Missouri completing Produce Safety Rule inspections and GAP audits.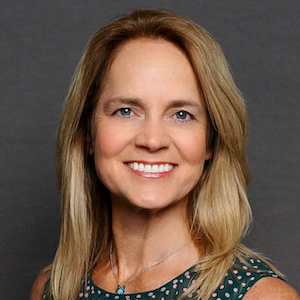 Colby Brown
Colby Brown has been a part of the Georgia Department of Agriculture, within the Food Safety division, for almost five years. He became the Food and Feed Rapid Response Team Coordinator in May 2019. His academic profile includes a bachelor's degree in health education, a minor in physical education, and a master's degree in public health. He was born and raised in Georgia and lives near Atlanta with his wife, Joanna, daughters Natalie and Ruthie (ages 3 and 1, respectively), and a cat named Pelé.
Erik Bungo
Erik Bungo is the Program Supervisor for the Produce Safety Program at the Virginia Department of Agriculture & Consumer Services (VDACS) in Richmond, Virginia. He previously held several positions in the Food Safety Program, including Northern Virginia Regional Manager, Virginia Rapid Response Team Coordinator, Food Safety Field Supervisor, and Sr. Food Safety Specialist for VDACS. Bungo is an active member of the Central Atlantic States Association of Food and Drug Officials (CASA) and has served on the executive board of CASA since 2008. He is also the CASA affiliate representative on the Association of Food and Drug Officials (AFDO) Executive Board and Chair of the AFDO Produce Safety committee.
Robert Califf
Dr. Robert M. Califf was confirmed earlier this year as the 25th Commissioner of Food and Drugs.
As Commissioner, he oversees the full breadth of the FDA portfolio and execution of the Federal Food, Drug, and Cosmetic Act and other applicable laws. This includes assuring the safety, effectiveness, and security of human and veterinary drugs, vaccines, and other biological products for human use, and medical devices; the safety and security of our nation's food supply, cosmetics, dietary supplements, products that give off electronic radiation; and the regulation of tobacco products.
Dr. Califf has had a long and distinguished career as a physician, researcher, and leader in the fields of science and medicine. He is a nationally recognized expert in cardiovascular medicine, health outcomes research, healthcare quality, and clinical research, and a leader in the growing field of translational research, which is key to ensuring that advances in science translate into medical care.
Alicia Collins
Alicia Collins is a Food Safety Program Manager with Steritech, which partners with Chick-fil-A's Food Safety Team in Atlanta. She is a Registered Environmental Health Specialist and has worked for local health agencies in California, including her previous role as deputy chief of Sacramento County's EH Division. Collins is a past president of NEHA and its Business and Industry Affiliate.
Deanna Copeland
Deanna Elizabeth Copeland, RS/REHS Retail Food Safety Director, Association of Food & Drug Officials (AFDO), joined AFDO at the beginning of 2023 to lead AFDO's projects for the Retail Food Safety Regulatory Association Collaborative and has worked in Retail Food Safety for over 25 years. Before joining AFDO, she managed the retail food safety program in Harris County, Texas, that regulated over 9,000 food establishments around the Houston metro area, where she implemented FDA Standards and led multiple process improvement and data projects.
Joe Corby
Joseph Corby worked for the New York State Department of Agriculture and Markets for 38 years beginning as a Food Inspector in 1970 and retiring in 2008 as the Director of the Division of Food Safety and Inspection. He went on to become the Executive Director of the Association of Food & Drug Officials (AFDO) for 10 years and is now a Senior Advisor for that association. He has served as an Instructor for FDA, AFDO, the International Food Protection Training Institute (IFPTI), Louisiana State University, the National Environmental Health Association (NEHA), and the University of Tennessee. Corby is an outspoken advocate for the advancement of a nationally integrated food safety system and continues to work with numerous groups and associations in support of this cause.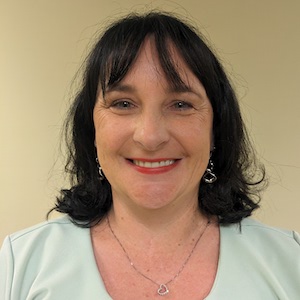 Jennifer Costolo-Michael
Jennifer Costolo-Michael is a Sanitarian Lead at the Monongalia County Health Department in Morgantown, West Virginia. A native of Lemont Furnace, Pennsylvania, she has worked in MCHD's Environmental Health program for more than 14 years. For the last four years, Costolo-Michael has spearheaded MCHD's involvement in the Mentorship program under NACCHO and NEHA-FDA. She obtained her undergraduate degree from Penn State University-Fayette Campus and a master's degree in biology from California University of Pennsylvania.
Patrick Cournoyer
Patrick Cournoyer leads the FDA's Cannabis Product Committee, managing and coordinating the Agency's cannabis-related activities. Before starting this position in 2022, he served on the Cannabis Product Committee for the Office of Food Additive Safety (OFAS) in the FDA's Center for Food Safety and Applied Nutrition (CFSAN), advising on food ingredient regulation of cannabis-derived substances, including cannabidiol and hemp seed. Cournoyer also specialized in the food safety evaluation of new plant varieties, including those developed through genetic engineering and genome editing. Before joining the FDA in 2013, he completed his doctorate at Yale University, where he investigated the cell and molecular biology of the plant immune system.
Lisa Creason
Lisa Creason is the Chief Strategy and Growth officer of Precise Software Solutions, a certified 8(a) small business company with over a decade of experience delivering effective and agile solutions and also a long-term partner serving AFDO and the states. Prior to joining Precise, Creason was with FDA's Office of Regulatory Affairs where she was the Associate Deputy CIO and Director of the Office of Information Systems Management; she was responsible for business application planning, development, delivery, and support for the portfolio of configurable and custom workflow systems, COTS products, and business intelligence and data platforms supporting ORA and FDA operations. Prior to joining FDA in 2010, she worked for both big and small firms supporting IT government contracts as a project manager, business analyst, and a contracts specialist. Creason has an MBA from the University of Maryland and a bachelor's degree in economics from the University of North Carolina.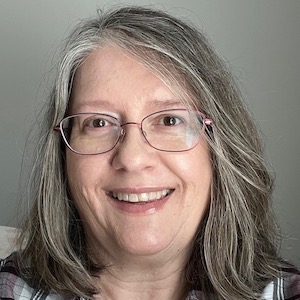 Merri Cross
Merri Cross worked in the field of environmental public health, specifically in the area of retail food safety, for 22 years after receiving her bachelor's degree from Greenville University. Since 2019, she has been the Grant Coordinator at the Iowa Department of Inspections and Appeals, Food and Consumer Safety Bureau. As Grant Coordinator, Cross ensures that the manufactured food inspection program maintains conformance with the current Manufactured Food Regulatory Program Standards, and assists with the Iowa Food Protection Task Force and Rapid Response Team, especially during an foodborne illness outbreak response, by performing traceback/traceforward of implicated foods and/or ingredients.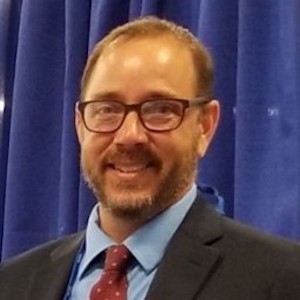 Derek DeLand
Derek DeLand is the Environmental Health Programs Manager in NSF's Regulatory Affairs division. In this role he serves as a point of contact for local and state regulatory agencies providing support with respect to NSF standards, certifications, and services. DeLand came to NSF after 19 years at a local health department in Michigan where he served as a sanitarian and Environmental Health Director overseeing food safety, drinking water, onsite wastewater, and various other programs. He received his MPH with an environmental health concentration from the University of Illinois-Springfield and is a credentialed REHS/RS.
Katherine Del Mundo
Katherine Del Mundo joined FDA's National Retail Food Team in 2020 and is based in Denver, Colorado. She is the Retail Food Specialist (RFS) for Arizona, as well as California, assisting with the Retail Program Standards. Prior to FDA, she served as an Environmental Public Health Officer for the Guam Department of Public Health and Social Services from 2011 to 2020 and oversaw the Food Safety Program. In addition, she served as the Acting Supervisor/Acting Administrator for one of the Bureaus overseeing multiple environmental health programs.
Tess Eidem
Dr. Tess Eidem is passionate about bringing scientific principles and manufacturing best practices to the cannabis industry to empower the industry to manage its microbial risks to workers, plants, and consumers. She earned her doctorate in microbiology discovering new antibiotics against bacterial pathogens, owned and operated a fermented foods company with her husband, and got her start in the cannabis industry in manufacturing and quality management. Currently, she works with cultivators and ancillary companies across the country and has a research partnership with the University of Colorado-Boulder's Environmental Engineering Department to research airborne pathogens and develop novel methods to kill and deactivate microorganisms and their allergens and toxins.
Jay L.E. Ellingson
Dr. Jay Ellingson is currently the Chief Scientific Officer for Kwik Trip, Inc. He is responsible for the development and execution of Kwik Trip, Inc's Food Protection system, which includes all aspects of Food Protection: Food Safety, Food Safety Science, Food Regulations, and Food Defense.
An adjunct professor in the Microbiology Department of the University of Wisconsin-La Crosse, he has mentored and graduated several master's students in the microbiology program. Dr. Ellingson has been a member of numerous State and Federal Food Protection-related boards and associations. He has authored numerous scientific articles and publications.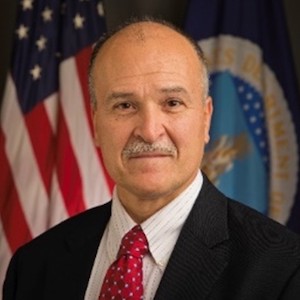 Dr. Jose Emilio Esteban
Dr. José Emilio Esteban was sworn in as undersecretary for food safety on January 4, 2023. In this role, he leads the Office of Food Safety at the U.S. Department of Agriculture (USDA), overseeing the Food Safety and Inspection Service (FSIS), which has regulatory oversight for ensuring that meat, poultry, and egg products are safe, wholesome, and properly labeled.
In August 2018, he was appointed FSIS chief scientist. In this capacity, Dr. Esteban served as the primary scientific advisor on matters of public health and food safety that affect the mission of the agency, with primary responsibility for scientific initiatives within the FSIS Office of Public Health Science (OPHS). Dr. Esteban's efforts directly supported FSIS' Strategic Goals: Prevent Foodborne Illness and Protect Public Health, and also Transform Inspection Strategies, Policies, and Scientific Approaches to Improve Public Health.
Jason Evans
Dr. Jason Evans is the Dean of the College of Food Innovation and Technology (CFIT) at Johnson & Wales University, which offers baccalaureate and graduate programming in Culinary Arts, Culinary Science, Culinary Nutrition, Food & Beverage Entrepreneurship, and Sustainable Food Systems. The CFIT faculty of 65 full-time instructors and professors serve nearly 1,600 students. Formerly, Dr. Evans was an Associate Professor of Agricultural Business Management at the State University of New York's College of Agriculture and Technology, Cobleskill (SUNY Cobleskill), where he also served as the Director of the Institute for Rural Vitality and Chair of the Department of Agriculture & Food Management. Before joining the SUNY Cobleskill faculty in 2009, Dr. Evans was an Assistant Research Professor at West Virginia University, where he earned a doctorate in Natural Resource Economics in 2007.
Catherine Feeney
Cathy Feeney is the Director of Environmental Health at the Rhode Island Department of Health. Previously she was the Chief of the Center for Food Protection (from 2017-2023). Prior to becoming the Chief, Feeney served in various roles starting as an inspector in 2005.
Connie Fisk
Connie Fisk is the Produce Safety Program Manager at the Washington State Department of Agriculture (WSDA), a Produce Safety Alliance (PSA) Trainer-of-Trainers, and a former commercial fruit and vegetable production Extension Educator. In her role at WSDA, she supervises the team responsible for implementing the Food Safety Modernization Act (FSMA) Produce Safety Rule in Washington State. She works to continuously improve the state's Produce Safety Program, presents at industry conferences and university courses on produce safety topics, and advocates for Washington's produce growers and packers in national conversations. Prior to joining WSDA in 2021, Fisk served as the PSA Northwest Regional Extension Associate, co-authoring the latest version of the PSA Grower Training curriculum and multiple fact sheets and electronic educational resources to help growers understand how to bring their farms into compliance with the requirements of the FSMA Produce Safety Rule.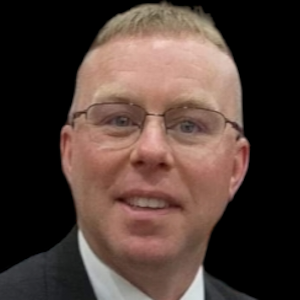 Matt Fout
Matt Fout is the Produce Safety Manager for the Ohio Department of Agriculture, Division of Food Safety. Fout has been with the department for 16 years and previously worked for the Pike County Health Department and Pike Soil and Water Conservation District. Fout began his career with the Ohio State University Extension. He and his family live in southern Ohio, where they own and operate a grain farm.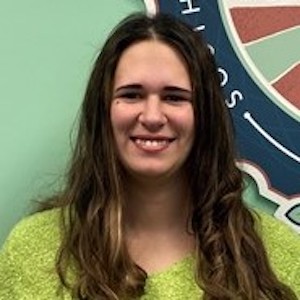 Shay Frankenfield
As the Produce Safety Compliance Officer, Shay Frankenfield coordinates compliance and enforcement activities related to achieving and maintaining conformance with the Produce Safety Rule, serves as a representative for her state's Rapid Response Team, and is a member of the South Carolina State Emergency Response Team for ESF-17. In this position, she has assisted with two positive sample investigations. Prior to working with the SCDA, she was the Food Safety and Compliance Officer for a hydroponic farm learning about food safety, environmental monitoring, HACCP, and more.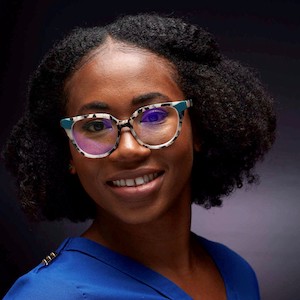 Ananda Fraser Ramirez
Ananda Fraser Ramirez joined the Rhode Island Department of Environmental Management – Division of Agriculture in 2018 to head its Produce Safety Program. As the Program Coordinator, Ramirez serves as the FDA Cooperate Agreement Program Principal Investigator & Rhode Island Produce Safety Program Coordinator responsible for overseeing all aspects of the Program. She is a Chief of Program Development within the Division of Agriculture and oversees several grant programs that bring safe, locally produced food to the residents of Rhode Island and ensures that the food system remains strong and viable for years to come. Ramirez serves on several national committees related to food safety and foodborne illness outbreak response. She is a proud graduate of the University of Rhode Island where she graduated Summa Cum Laude with a bachelor's degree in marine biology and marine affairs as well as a master's degree in Environmental Science Management.
Kristin Garcia
Kristin Garcia is the Director of Food Safety and Nutrition in the Supplemental Nutrition and Safety Programs at the USDA Food and Nutrition Service. In this capacity, she leads nutrition education and breastfeeding promotion activities to support the WIC program. In addition, Garcia oversees the Food and Nutrition Service's response to emerging food safety issues that impact Federal nutrition assistance programs and participants. She has more than 20 years of experience in public health and holds degrees in microbiology and public health.
Kris Gasperic
Kris Gasperic has worked more than 20 years in different laboratory settings. After moving to Indianapolis, Indiana, she found a position with the Indiana Department of Health on the Food Protection Division Rapid Response Team as a Consumer Specialist; she is now Manager of the RRT and Produce Safety Programs. Gasperic received her bachelor's degree in biological science at the University of Wisconsin-Milwaukee.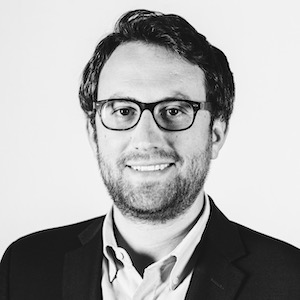 Brett Goldman
Brett Goldman is a seasoned professional with over 15 years of experience in economic development, international trade, public affairs, politics, and government relations. In his eight-plus years working in the cannabis and hemp industries, Goldman's strategic initiatives led to crucial contributions in the emerging hemp industry, facilitating the normalization of hemp as an agricultural commodity and culminating in the creation of the world's first hemp self-regulatory organization. Currently, he is utilizing his expertise to shape OCan Group's mission of providing global access to cannabinoids, with a focus on inclusivity of agriculture, sustainable supply chain growth, and adherence to domestic and international standards. Goldman began his career in politics and public affairs; he holds a bachelor's degree in history and a master's in education from Fairleigh Dickinson University. Goldman also has a master's degree in government and strategy from IDC Herzliya in Israel.
Sarah Good
Sarah Good obtained her bachelor's degree in food science and technology and has been in food safety regulatory for about 13 years. In her current role, she works to prevent oyster-related illnesses.
Melissa G. Ham
Melissa Ham has worked as an Environmental Health Specialist for North Carolina's state and local programs since 1989. As a former standardizing officer and a Retail Program Standard Coordinator, her passion and values lie in aligning RPS with mandated work and procedures. Ham and other NC enrolled jurisdictions have created an NC Retail Program Standards Network that collaborates for conformance in all nine standards by creating policies and spreadsheets, finding EPI training, adopting two FDA food codes, and aligning mandated work with elements in Retail Program Standards. Ham has been recognized as a subject matter expert of Retail Food Program Standards.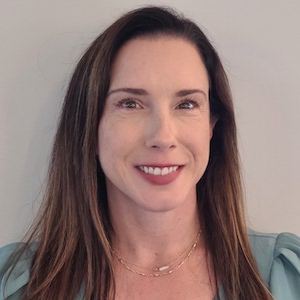 Tracy Hawkins
Tracy Hawkins serves as an Epidemiologist in FDA's Coordinated Outbreak Response and Evaluation (CORE) Network. In her role in the Signals & Surveillance team, she is involved in FDA's outbreak surveillance and has the privilege to collaborate with state and federal partners in the early stages of outbreak investigations. Hawkins holds a master's degree in epidemiology and is an REHS/RS.
Niki Holm
Niki Holm holds a bachelor's degree in occupational safety and health from Columbia Southern University, and she is a Certified Safety Professional (CSP). She has a diverse background with over 15 years working as an occupational safety and health professional. As a Risk Control Advisor for IMA, Holm provides risk management consultation to clients in the cannabis industry.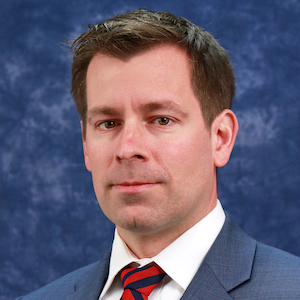 Stephen Hughes
Stephen Hughes is a Consumer Safety Officer in the Office of Food Safety, within the Center for Food Safety and Applied Nutrition (CFSAN) at the U.S. Food and Drug Administration (FDA). After outbreaks and adverse incidents, he supports a systematic process to identify and implement public health interventions intended to help limit or prevent future outbreaks linked to certain FDA-regulated foods. Before coming to FDA, Hughes worked in a public health regulatory program in Virginia, in program areas that included food safety, indoor air quality, aquatic health, and general environmental health.
Tim Jackson
Dr. Tim Jackson is the Senior Science Advisor for Food Safety with the U.S. Food and Drug Administration's (FDA) Center for Food Safety and Applied Nutrition, which he joined in 2022. In this role, Dr. Jackson supports programs in outbreak investigations, root cause analysis, and prevention strategies.
From 2017–2021, he served as Vice President of Food Safety, Regulatory, and Social Compliance for Driscoll's team in North America and South America. He was responsible for food safety, regulatory (including organic) compliance, and compliance in worker welfare. Driscoll's is the global market leader in fresh strawberries, blueberries, raspberries, and blackberries.
Dr. Jackson previously served as the Director of Food Safety for Nestlé US and Nestlé Canada from 2009–2017, with responsibility for thermal processing and food safety programs in hygiene, microbiology, allergens, and chemical contaminants. He joined Nestlé in 1995 as a research and industrial microbiologist. From 1998–2003, Dr. Jackson headed the Microbiology Laboratories at the Nestlé Quality Assurance Laboratory for the U.S. and Canada in Dublin, Ohio. In 2003, he joined the Nestlé Research Center in Lausanne, Switzerland, supporting Nestlé markets in the identification and validation of alternative methods. From 2004–2008, Dr. Jackson was Chief Industrial Microbiologist for Nestlé's global operations in Vevey, Switzerland.
His bachelor's degree in biology is from Abilene Christian University; his master's and doctorate in food microbiology are from Texas A&M University. While at the university, he led its administered training program for the USDA-FSIS inspectors at the Agency's newly established training center.
Dr. Jackson currently serves on the Executive Board of the International Association for Food Protection and the Technical Committee of the Center for Produce Safety.
Kelly Johnson
Kelly Johnson currently serves as the Produce Safety Manager for the South Carolina Department of Agriculture, where she is responsible for overseeing the implementation and advancement of the Produce Safety Rule within the state. She also serves as co-chair on the AFDO Produce Safety Committee and is a member of the South Carolina State Emergency Response Team for ESF-17.
Johnson graduated from Clemson University in 2012 with a bachelor's degree in animal and veterinary Science. Directly out of college, she went to work in the food industry as a Quality Supervisor for the Kraft Heinz Company in the Oscar Mayer business unit, where she acquired extensive knowledge about food safety, quality control, HACCP, sanitation, traceback, research, and development.
Johnson lives on a farm in Newberry, South Carolina, with her husband and two daughters. They raise chickens and beef cattle and grow sweet corn, watermelons, and tomatoes.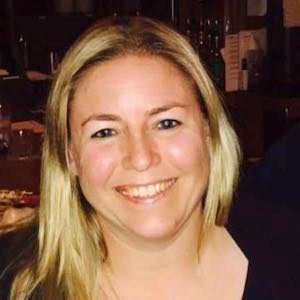 Shawna Johnson
Shawna Johnson's diverse background in public health, research, veterinary medicine, and agriculture all play a role in her position as an Environmental Health Specialist. She says she feels lucky to have worked with Boulder County Public Health for the past 10 years and supported food safety as the team lead since 2021. Johnson's education and experiences help her on a daily basis to provide the best in public service to her community and the food establishments her office regulates and supports. In her free time, she enjoys hiking and going to major league baseball games.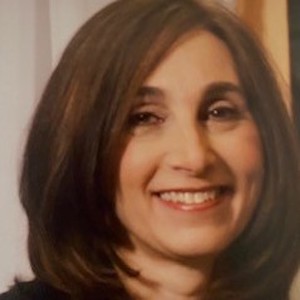 Linda Katz
Since 2002, Dr. Linda M. Katz has been the Director of the Office of Cosmetics and Colors (OCAC) at the Center for Food Safety and Applied Nutrition (CFSAN), which regulates cosmetics and certifies colors used in foods, cosmetics, drugs, and devices. Dr. Katz joined FDA in 1989 in the Center for Drug Evaluation and Research (CDER), first as a primary medical officer and later as Team Leader and Acting Director of the Pilot Drug Evaluation Staff that reviewed anti-rheumatic drugs, anesthetic agents, and drugs of abuse. Her subsequent appointments in CDER included: Deputy Director of the Division of Dermatologic and Dental Drug Products and Deputy Director of the Division of Over-the-Counter Drug Products, and she additionally spent 10 years as CFSAN's Chief Medical Officer. In her current position, she is responsible for liaising with industry, nongovernmental organizations, consumers, stakeholder groups, and national and international regulators on policy and research-related issues also involving harmonization, safety, and legislative activities.
Dr. Katz received her MD from the University of Connecticut School of Medicine, her MPH in epidemiology from the University of Michigan School of Public Health, and her bachelor's degree in biology from the University of Pennsylvania. She did her internship and residency in Internal Medicine and fellowship in Rheumatology at the George Washington Medical Center.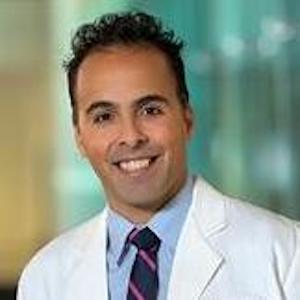 Dr. Soorena Khojasteh
Soorena Khojasteh is the System Chief of Pain Medicine at Main Line Health outside Philadelphia, Pennsylvania. He is fellowship trained in adult and pediatric interventional pain management at Harvard Medical School. Prior to this, he completed residencies in General Pediatrics and Anesthesiology at the Children's Hospital of Philadelphia and the Hospital of the University of Pennsylvania.
Justin Kolbeck
Justin Kolbeck is co-founder and CEO of Wildtype, which is on a mission to inspire a transition to a clean and sustainable seafood future. Before Wildtype, he spent nearly five years as a consultant at Strategy& helping companies develop and launch products, grow into new markets, and operate efficiently. Kolbeck started his career as a Foreign Service Officer, serving in Pakistan, Afghanistan, Australia, and Washington, D.C. He is a graduate of the Yale School of Management, L'Institut d'Études Politiques de Paris, and UC Berkeley.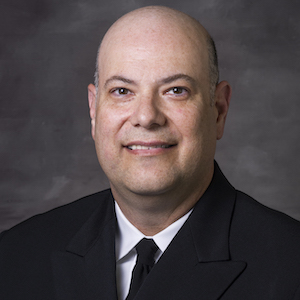 Adam Kramer
Dr. Adam Kramer is an Environmental Health Officer with the Centers for Disease Control and Prevention's National Center for Environmental Health's food safety team. He works primarily with the National Environmental Assessment Reporting System and the Environmental Health Specialists network. Kramer has over 25 years of experience at the local and federal levels doing food safety work.
Michelle Kusnier
Michelle Kusnier has worked for the Michigan Department of Agriculture and Rural Development for 20 years — 17 years as an Inspector and the last three years within the Rapid Response Team as a Food Safety Specialist.
Bob Lavigna
In his role as UKG® Public Sector Senior Fellow, Lavigna advocates for, promotes, and advises on effective practices that enable organizations to attract and retain talent. His book, Engaging Government Employees: Motivate and Inspire Your People to Achieve Superior Performance (Harper Collins Publishing), is the only book that focuses exclusively on employee engagement in the public sector. Lavigna previously was Director of the Institute for Public Sector Employee Engagement, Assistant Vice Chancellor – HR for the University of Wisconsin, Vice President of the nonprofit Partnership for Public Service, and Director of the Wisconsin civil service system. He has a master's degree in HR from Cornell University, is a Fellow of the National Academy of Public Administration, and was selected as a "Public Official of the Year" by Governing magazine.
Judi Lazaro
Judi Lazaro joined AIB International in 1990 and has held various roles, including food safety inspector and Head of Audit Services North America. She is now the Senior Director of Global Sales. After graduating from the University of Houston, Lazaro served in the U.S. Army as a Commissioned Officer and then joined the fast-paced food industry with Frito Lay, Inc. She is passionate about the food industry and food safety, offering solutions to complicated issues.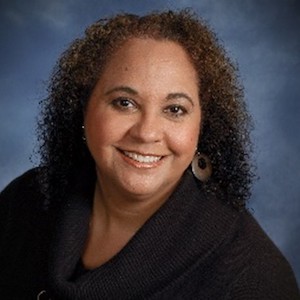 Glenda R. Lewis
Glenda Lewis is the Director of the Retail Food Protection Staff in FDA's Center for Food Safety and Applied Nutrition (CFSAN), Office of Food Safety, and has been at FDA since December 1996. In her current role, she has oversight of the Retail Food Policy Team and the Interstate Travel Program guiding the respective leads for each program. In this capacity, she leads the division in the development of national retail food policy and policy for the Interstate Travel Program.
Kim Livsey
Prior to joining FDA, Kim Livsey was a supervisor and trainer in the Food Protection program at the DeKalb County Board of Health, Decatur, Georgia. She joined FDA in 2000 as a Retail Food Specialist before assuming the role of Regional, then eventually Senior Emergency Response Coordinator in the ORA Office of Human and Animal Food Operations. During her tenure, Livsey has led incident response activities on the frontlines of natural disasters, planned and led food safety/defense at National Special Security Events, and in 2022 led an ORA Incident Management Team in response to adverse events associated with powdered infant formula. 
William "Bill" Marler
Bill Marler is a lawyer best known for his work in food safety and foodborne illness litigation. He is the founder of Marler Clark, a law firm based in Seattle, Washington, that specializes in representing victims of foodborne illness outbreaks. Marler has represented clients in some of the most high-profile foodborne illness cases in the United States, including the 1993 Jack-in-the-Box E. coli outbreak, the 2006 Dole spinach E. coli outbreak, the 2011 Listeria outbreak linked to cantaloupes from Jensen Farms, and the 2018 Romaine E. coli outbreak.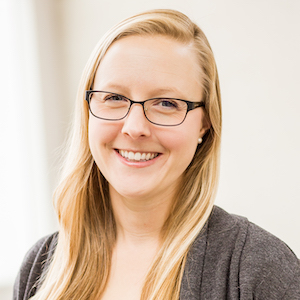 Amber Matulis
Amber Matulis proudly serves as the Produce Safety Unit Manager for the Michigan Department of Agriculture and Rural Development Food and Dairy Division. Prior to stepping into her current role in 2018, Matulis served within MDARD as a dairy inspector and emerging issues specialist. She holds a master's degree in public health from Michigan State University and a bachelor's degree in biology and psychology from Hope College. Outside of her professional life, she and her husband, Joe, share the role of proud parents and chaos coordinator to 2 dogs, 2 cats, and 3 children, Eleanor, 6, Finley, 2, and Adaline, 2.
Justin McConaghy
Justin McConaghy (Ma-con-a-gee) has worked for the Oklahoma Department of Agriculture for 10 years. Initially a poultry and egg grader, he is now the Produce Safety and Cottage Foods Coordinator. McConaghy manages the produce farm education and inspections in Oklahoma for the FDA Produce Safety Rule and the education and enforcement of the Oklahoma Homemade Food Freedom Act. He completed the IFPTI Fellowship in Food Protection in 2019.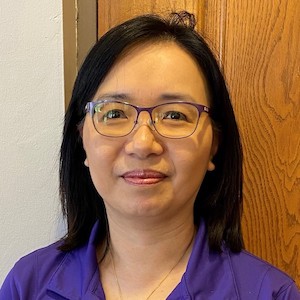 Vivien McCurdy
Vivien McCurdy is Director of the Food Protection Division for the Indiana Department of Health, and she's been involved with cantaloupe outbreak since 2019. McCurdy holds an MPA from Western Michigan University, and is currently studying for a master in jurisprudence degree in global food law from Michigan State University.
Jennifer McEntire
Dr. Jennifer Cleveland McEntire recently left the role of Chief Food Safety and Regulatory Officer at the International Fresh Produce Association to launch Food Safety Strategy, LLC, a consulting firm focused on developing critical thinking skills within the food industry and facilitating action-oriented initiatives that will have the greatest impact on public health. She held previous food safety leadership positions with the Grocery Manufacturers Association, The Acheson Group, and the Institute of Food Technologists. McEntire earned a doctorate from Rutgers University as a USDA National Needs Fellow in Food Safety and received a bachelor's degree, magna cum laude, in food science from the University of Delaware.
Tressa McGill
Tressa McGill is retired from state and federal government after 34 years. She is now contracting with AFDO to assist with projects within AFDO.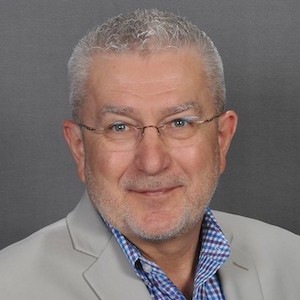 Mark "Mick" Miklos
Prior to joining Active Food Safety, Miklos spent seven years at the National Restaurant Association where, as Director, he was responsible for the Association's food safety & QA programming. Before joining the NRA, he completed an 18-year career with Waffle House, Inc. where, as VP for Food Safety & Training, he was responsible for food safety solutions and implementation at over 1,600 locations in 26 states. Miklos has served on numerous boards throughout his career, has been active with the Conference for Food Protection, and has served on several AFDO committees where he was honored as AFDO's Industry Member of the Year in 2018. He holds a bachelor's and master's degree from the University of South Carolina and is a Certified Professional in Food Safety through the National Environmental Health Association.
Jeremy Miller
Jeremy Miller is a business coach and consultant from Austin, Texas, a United States Air Force veteran, and a 20-year tattooist. He is the owner of Pigment Tattoos and Laser Removal in Austin, as well as a coaching and consulting firm called Action Strategy. Miller holds a doctorate in industrial and organizational psychology and an MBA, and as well as certification as a lead auditor for quality, health and safety, environmental, aerospace, and cosmetic management systems.
John Misock
Retired from FDA and industry, John Misock is currently a Senior Regulatory Consultant at CeuTical Laboratories, Inc. in Flower Mound, Texas, serving all FDA-regulated industries.
Cathy Montie (Wolenchuk)
Cathy Montie Wolenchuk has worked as a licensed permanent cosmetics practitioner, tattoo artist, Body Art shop manager and owner 50 years. She established the currently operating Absolute Tattoo Piercing, and Permanent Cosmetics 25 years ago then started working with California and San Diego's environmental health departments in establishing the regulation. She is currently involved with NEHA, Kansas State, and AFDO, and is an authorized OSHA outreach industry-specific trainer. Eighteen years ago, she launched Cathy Montie Body Art Training Company to provide bloodborne pathogens and related training.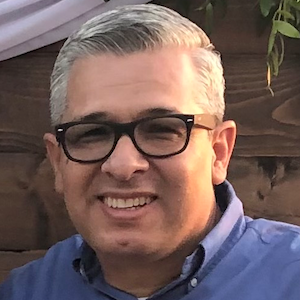 David Morales
David Morales grew up working in his family-owned restaurant before joining Maricopa County over two decades ago.  He started as a field inspector and has since served as a Spanish language liaison, trainer, supervisor, and managing supervisor.  Morales manages the Eastern Regional Office for Maricopa County's Environmental Health Division. He graduated from Brigham Young University with a bachelor's degree in zoology.  In 2012 Morales completed ASU's Certified Public Manager Program (CPM). 
Eli Muriente
Eli Muriente has 11 years of biopharmaceutical experience under the scope of FDA (EEUU), EMA (Europe), and PMDA (Japan), four years experience in the Cannabis industry, and is AS9100 Lead Auditor-certified.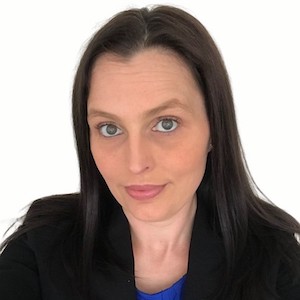 Cori Muse
Cori Muse is the owner and principal Strategic Advisor for Muse Food Safety Solutions, LLC., a consulting firm which specializes in providing food safety, quality, and regulatory services. Servicing Food & Beverage, cannabis, food importers, and food packaging industries, MFSS helps clients achieve regulatory compliance, effective food safety management systems, GFSI implementations, FSVP, and more. A thought leader in her field, Muse has over 15 years of extensive, hands-on experience working in the food industry across a broad range of companies, from Fortune 100 companies like PepsiCo to small- to medium-size processors, distributors, and start-up companies. She is an active independent auditor, auditing third- and second party against a range of globally and internationally recognized standards, including GFSI as well as supplier assurance audits for NSF International.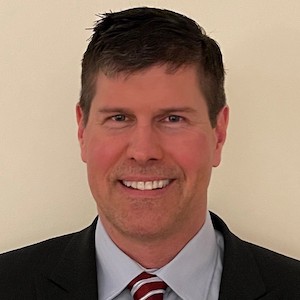 Steven C. Nattrass
Steve Nattras has a bachelor's degree from Rutgers University, an MPH from the University of Connecticut, and is a Registered Sanitarian/REHS. He has worked for both local and state health departments in food safety positions and currently works as an FDA Retail Food Specialist.
Rene Nieto
Rene Nieto is Program Coordinator for the Texas Department of Agriculture-Office of Produce Safety. The Office of Produce Safety implements the Produce Safety Rule in Texas for farms determined to be covered by the Rule. Nieto has been with the program since its inception in 2017, utilizing his extensive background in regulatory education and program development.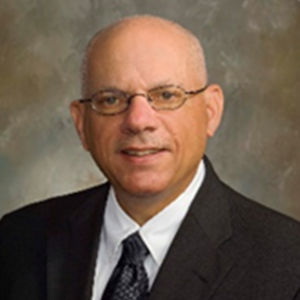 Stephen Ostroff, MD
Dr. Ostroff retired from the U.S. Food and Drug Administration (FDA) in early 2019. During his seven years at FDA, he served as Deputy Commissioner for Foods and Veterinary Medicine, where he oversaw the agency's food and animal health activities of FDA, including responsibilities in the areas of food safety and nutrition, food labeling, food and color additives, cosmetics, dietary supplements, animal drugs and animal feed, and research to support the food and veterinary medicine mission of FDA. Dr. Ostroff also served as FDA's Chief Scientist and as the agency's Acting Commissioner on two occasions, in both the Obama and Trump administrations.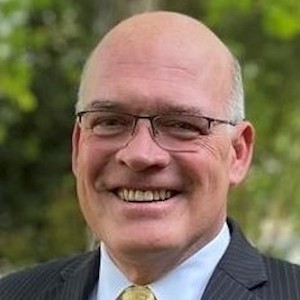 Andre C. Pierce
Andre Pierce joined FDA in January 2022 serving as the Office of State Cooperative Programs (OSCP) Retail Food Protection Division Director. He came to the position with 34 years of local health department experience, the last 16 years as the environmental health director of a large urban county. In his experience, the Retail Program Standards provide a tool to identify significant program gaps and transform programming from an output focus to an outcome focus. Pierce has a bachelor's degree in biology from the University of North Carolina at Chapel Hill, and his MPA is from North Carolina State University.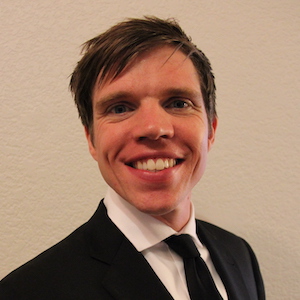 Aaron Pleitner
Aaron Pleitner, Ph.D., is currently a Senior Scientist with Impossible Foods. His work focuses on ensuring product quality for commercialized and novel plant-based meat products. Prior to this, Pleitner was a Food Safety Scientist with Danone North America, overseeing risk assessment and risk management for plant-based beverages, yogurts, cheeses, and vegan nutrition powders. He is passionate about the trajectory of the plant-based food industry, from both an innovation standpoint and a global sustainability perspective.
Carrie Pohjola
Carrie Pohjola is a graduate of Lake Superior State University located in Sault Ste. Marie, Michigan, where she earned her bachelor's degree in biology with a minor in chemistry. From there she went on to the University of Wisconsin-Eau Claire to earn her Masters in Environmental and Public Health. Carrie is currently a Retail Food Technical Specialist with the Wisconsin Department of Agriculture, Trade and Consumer protection. Some of her current job duties include retail food trainings, initial and maintenance standardization exercises, local health department program evaluations and reviewing variances and HACCP plans. She is currently an FDA Standardization officer with the Department. Carrie is involved with the Conference for Food Protection and currently facilitates the DATCP Retail Food Safety Advisory Committee, which includes representation from industry, local health departments, academia, consumer groups and FDA and she is also the Wisconsin Environmental Health Association President. During her "free" time, she likes to hike and hang out with friends and family.
Valerie A. Potopsingh
Valerie Potopsingh joined the U.S. Food and Drug Administration in 2008 and has worked for the Office of State of Cooperative Programs as a Retail Food Specialist since 2018. She currently works with food safety partners in the states of New Hampshire and New Jersey. Potopsingh has also worked for the FDA as a Shellfish Specialist and a Food Specialist conducting inspections of domestic and foreign food manufacturers in the following program areas: Low Acid Canned Foods, Acidified Foods, Seafood HACCP, Dietary Supplements, and the Interstate Travel Program. Prior to joining the FDA, she served as a Public Health Sanitarian for the Suffolk County Department of Health Services in New York conducting retail food inspections. Potopsingh has a bachelor's degree in biological sciences from the State University of New York at Binghamton and an MPA from Long Island University: C.W. Post.
Lisa M. Potopsingh
Lisa Potopsingh began her career with Suffolk County Department of Health Services in 2006, conducting regulatory inspections of food service establishments, food vending vehicles, childcare facilities, and special events with food service. In 2015, she completed the IFPTI Fellowship program and is a graduate of Cohort IV. Potopsingh currently works as an Associate Public Health Sanitarian and is the Program Manager for the Food Control Program as well as the Foodborne Illness Officer for the Bureau. She earned a bachelor's degree in biology from the State University of New York at Stony Brook
Brian Ronholm
Brian Ronholm is director of food policy for Consumer Reports, an independent, nonprofit member organization that works with consumers for truth, transparency, and fairness in the marketplace. He is a former deputy undersecretary for food safety at the U.S. Department of Agriculture and previously worked for Rep. Rosa DeLauro (D-Conn.)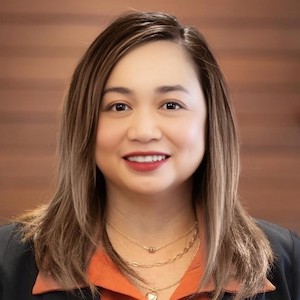 Cathy Rubin
Catherine Rubin is a Produce Coordinator for the Tennessee Department of Agriculture, where she is part of the Food Safety team. Rubin works with farmers and other stakeholders to ensure that produce is safe to eat. She oversees the day-to-day operations of the Produce Safety Program that conducts produce safety inspections, provides training on produce safety practices, and gives educational/technical assistance to farmers. Committed to making a difference in the food safety system, Rubin also works to educate consumers about food safety practices. She holds a master's degree in professional science with a concentration in fermentation science.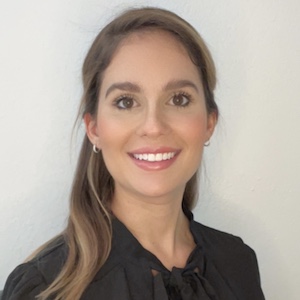 Danielle Runion
Danielle Runion is the Produce Safety Rule Program Manager in the Citrus, Fruit, and Vegetable Division at the Arizona Department of Agriculture. She possesses a deep understanding of agricultural practices, particularly in arid to semi-arid regions. With five years of experience at the Department, she actively engages with stakeholders, farmers, and industry professionals to promote awareness and understanding of the Produce Safety Rule. Her responsibilities include overseeing education and outreach initiatives while also managing the regulatory aspects of the rule. Runion's unwavering passion for agriculture and dedication to food safety drive her commitment to the Arizona produce industry. She earned a master's degree in soil science from Oregon State University in 2018,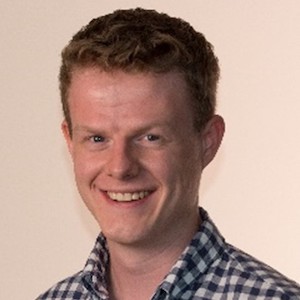 Christopher Rupert
Chris Rupert joined Compass North America in 2020, where he is responsible for evaluating and assisting in the rollout of new technologies and innovations as the Food Policy & Innovation Manager. Outside of technology evaluation, Rupert develops HACCP plans and SOPs for special processes. Prior to joining Compass, he coordinated the supplier approval program for Hissho Sushi, a contract sushi provider.
Steve Schirmer
Steve Schirmer has been with the Dept. of Agriculture and Markets for almost 24 years. He has been in his current position for over six years, since the inception of the Produce Safety unit within the Division of Food Safety & Inspection. Prior to his current position, he was a fully licensed USDA Collaborator, COOL Program Manager, an FDA-commissioned medicated feed mill inspector, a USDA-licensed GAP & Harmonized Auditor, and an ISO 9001:2000 Lead Auditor.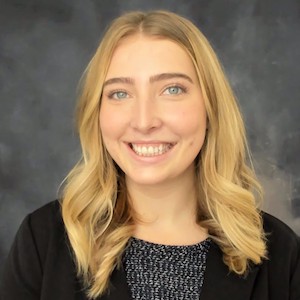 Sadie Shervheim
Sadie Shervheim is a CDC Public Health Associate Professional (PHAP) serving as a Project Coordinator for the National Environmental Health Association's body art initiatives. At NEHA, she assists in the Body Art Model Code update, inspector training development and delivery, job aid and policy statement creation and publication, and external body art communication.
Katherine Simon
Katherine Simon is the Division Director of the Food and Feed Safety Division of the Minnesota Department of Agriculture, overseeing manufactured food, retail food, animal feed and produce safety inspection programs. She brings 18 years of regulatory experience including roles in field inspection, supervisory, compliance, and management.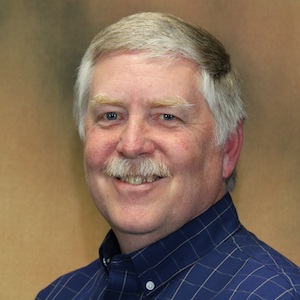 Duane Sinning
Duane Sinning grew up in a small family farm environment before earning degrees in Agricultural Business Horticulture and Commercial Economics. He joined the Colorado Dept. of Agriculture in 2014 after a three-decade long career in the private sector in product development and international business relationships, including the highly regulated GMO industry. Sinning's career at the state has included developing, overseeing, and managing a variety of programs as a Program Manager, Assistant Division and Division Director before stepping in to manage the Produce Safety Program in 2019.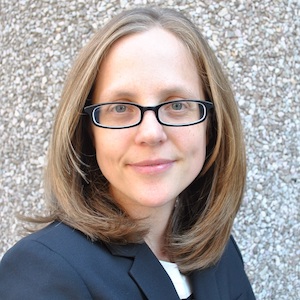 Sarah Sorscher
Sarah Sorscher is an experienced advocate with a passion for public health who fights for a safer, healthier, more transparent food system by promoting consumer safeguards with Congress, federal agencies, and state and local governments. As Director of Regulatory Affairs, she manages CSPI's policy work related to food safety and labeling, allergens, food additives, dietary supplements, and other consumer products. Prior to joining CSPI, Sorscher worked on health and safety issues at Public Citizen and served as a law clerk for the Court of Appeals for the District of Columbia. She holds a J.D. from the Harvard Law School, an MPH from Harvard School of Public Health, and a bachelor's degree from Amherst College.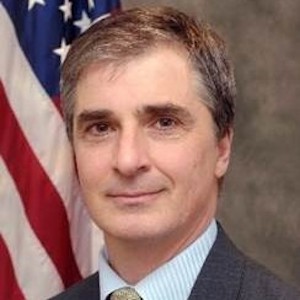 Douglas Stearn
Douglas Stearn is currently serving as the deputy director for regulatory affairs for the Center for Food Safety and Applied Nutrition in the U.S. Food and Drug Administration. In this position, he has direct oversight and responsibility for regulatory programs overseeing the food supply under FDA's jurisdiction, including compliance functions and regulatory programs involving food safety, outbreak response, and dietary supplements. He previously served as the director of FDA's Office of Enforcement and Import Operations, deputy director of the Office of Compliance in FDA's Center for Drug Evaluation and Research, and a trial attorney in the U.S. Department of Justice's Office of Consumer Litigation.
KC Stevenson
Ken Stevenson has been the VP of Regulatory at Ceutical Laboratories, Inc. in Dallas, Texas, since 2015. In his capacity at Ceutical Labs, Stevenson serves primarily as a Third-Party cGMP consultant generally working on behalf of his clients to support the submission of regulated data/information to regulatory authorities around the world. His primary area of expertise is as an Electronic Regulated Submission Specialist; during his career Stevenson has successfully submitted to FDA over 1,000 individual electronic submissions for many different types of regulated products.
He has been an active member of the Structured Product Labeling (SPL) Process Team for over a decade and served as a Chair for this group since 2017. Find his most recent public presentation on Drug Volume Reporting by searching the FDA's homepage and the FDA's Small Business Industry Assistance webpage.
Stevenson is a long-time active member of both the Association of Food and Drug Officials (AFDO) and the National Environmental Health Association (NEHA).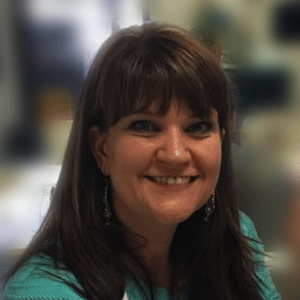 Kimberly Stryker
Kim Stryker has served Alaskans in the Food Safety & Sanitation program since 1999. She is a longtime member of AFDO and serves on the Board. Stryker is also active in the Conference for Food Protection, Interstate Shellfish Sanitation Conference, and the Western Association of Food and Drug Officials. A lifelong Alaskan, she is married with two children (her eldest a recent graduate from Washington State University – Go Cougs!) and an Airedale Terrier. Stryker is close to completing her online master's degree in food safety at Michigan State University (Go Green!).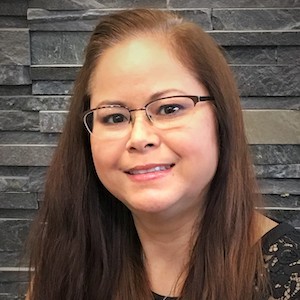 Christine Sylvis
Christine Sylvis has over 20 years of progressively responsible experience within SNHD's EH Division currently supervising the Regulatory Support Office. She enjoys working with the Training Officers and HACCP/Special Processes team. In addition to serving as Project Coordinator for FDA VNRFRPS, she is an FDA Training Standard, serves on multiple national food safety committees, and is an active NEHA and CFP member. Sylvis earned a bachelor's degree in biology from UNLV.
Alan Tart
Alan Tart is the Deputy Director of the Office of Partnerships, an office within the U.S. Food and Drug Administration's (FDA) Office of Regulatory Affairs (ORA) responsible for fostering funded and unfunded cooperative relationships with international, other federal, state, local, tribal, territorial, and association regulatory and public health partners. These partnerships serve to build our collective capacity and capabilities to improve the safety of human and animal food and medical products.
Christl Tate
Christl Tate is the Associate Director, Programs, for the Entrepreneurial Zone at the National Environmental Health Association. Her work at NEHA focuses on building resources and delivering training and education for environmental health professionals. Starting with practical, scientifically supported education, her goal is to make professional continuing education accessible and engaging. She compiled the first Body Art Compendium to support the original Body Art Model Code in 1998. Working with both the body art industry and regulators, the Body Art Model Code has been updated, and an Annex to support the Model Code and Body Art Facility Inspection Training have been developed.
Michael Taylor
Mike Taylor is Board Member Emeritus of Stop Foodborne Illness, a 25 year-old consumer organization supporting and representing victims of foodborne illness and their families. From 2010 to 2016, Taylor was Deputy Commissioner for Foods and Veterinary Medicine at the U.S. Food and Drug Administration where he led FDA's implementation of the Food Safety Modernization Act and oversaw FDA's other food-related activities. Taylor served previously at FDA as a staff attorney and Deputy Commissioner for Policy and at USDA as Administrator of the Food Safety and Inspection Service and Acting Undersecretary for Food Safety. Prior to joining FDA in 2009, he spent nearly a decade in academia conducting food safety, food security, and public health policy research, most recently at George Washington University's School of Public Health.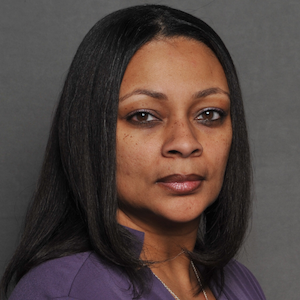 LaDesia Taylor
LaDesia Taylor is an experienced regulatory compliance professional with over two decades of industry expertise in Food Safety and Alcohol. As the Compliance Supervisor, she leads the Compliance team, supervises research projects, and ensures program approval. Her passion for achieving excellence in regulatory compliance is evident through her active exploration of compliance opportunities and identification of potential compliance risks. Taylor's proven track record of success, commitment to quality, and customer satisfaction make her an invaluable asset to the association's Food Safety team.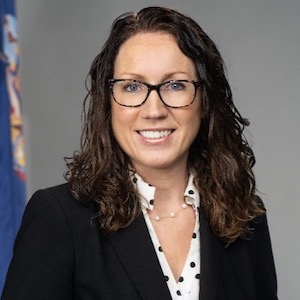 Jennifer Trodden
Jennifer Trodden is a Deputy Commissioner with the New York State Department of Agriculture and Markets. As Deputy Commissioner, she oversees three of the Department's largest Divisions – the Divisions of Food Safety Inspection, Milk Control & Dairy Services, and the NYS Food Laboratory. 
Trodden has an extensive compliance and policy background and as the primary food safety advisor for the department, is integrally involved in policy and programmatic issues affecting the broad areas of food safety across both New York State and the United States. She serves on the National Association of State Departments of Agriculture's Produce Safety Implementation Group and is a member of the NASDA Food Safety Steering committee.
Christine Vazquez
Christine Vazquez is a Retail Food Specialist with FDA, based in the Hartford, Connecticut, resident post. She comes to FDA with prior experience as a Registered Sanitarian, an epidemiologist, as well as a microbiologist. Vasquez holds a bachelor's degree from the University of North Carolina-Wilmington and is also an ASCP-certified histotechnologist.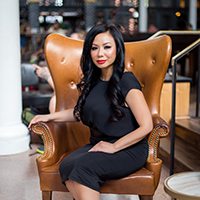 Thuy Vu
Thuy Vu Consulting LLC offers training, gap analysis, audit, and consulting services for human food, dietary supplement, cosmetic, and animal food, as well as cannabis, hemp, and psilocybin mushroom operations. Thuy specializes in food safety, cGMP, FSP, & HACCP; foodborne illness & outbreak investigations; QAQC & Compliance; QMS (ISO 9001, FOCUS Standards, ASTM); Organic, Kosher, Non-GMO, Leaping Bunny Certification preparation; process control & full-chain traceability; product development, testing, & specifications; occupational health & safety; fire & life safety; hazardous materials & hazardous waste; public health, regulatory engagement, sustainability, and environmental stewardship.
Roberta Wagner
Roberta Wagner  served nearly 20 years at FDA and as a top policy official at USDA. She is vice president of regulatory and technical affairs at the Consumer Brands Association, which represents nearly 2,000 iconic brands in the consumer packaged goods industry. 
Chris Waldrop
Christopher Waldrop is a Senior Health Scientist in the Division of Public Health Informatics and Analytics at the Center for Food Safety and Applied Nutrition at the Food and Drug Administration. In this role, he leads cross-agency workgroups to advance agency priorities on nutrition, food safety, and biotechnology issues. He also helps identify and assess emerging consumer research and educational needs, advises CFSAN leadership on potential and emerging issues, and assists in prioritizing activities in FDA's food program. Waldrop has an advertising degree from Texas Tech University and an MPH from Johns Hopkins University.
Carolyn White
Carolyn White is a Retail Food Specialist for the U.S. Food and Drug Administration in the Office of State and Cooperative Programs. She is based in Kansas City, Missouri, and works primarily with the states of Illinois and Indiana. With over 15 years of combined regulatory and industry experience, her focus remains on building collaborative relationships to improve public health outcomes. She believes that quality improvement through the Voluntary National Retail Food Regulatory Program Standards can transform food protection programs and make significant impact on reducing foodborne illness risk factors.
Laura M. Wildey
Laura M. Wildey, CP-FS, is a highly motivated, passionate food safety professional with 10 years of experience in both private and public sectors of food safety management and regulatory enforcement. Ms. Wildey (pronounced "will dee") is an International Food Protection Training Institute Fellow, Cohort VIII, and holds an undergraduate degree from the University of Delaware in Hotel, Restaurant, and Institutional Management, and a master's degree in food safety from Michigan State University. Prior to working with the National Environmental Health Association, Wildey served as the Program Manager for the Food Safety and Hygiene Inspection Services Division at DC Health and prior to that as a Senior Food Safety Specialist with the Virginia Department of Agriculture and Consumer Services.
Summer Williams
Summer Williams is the RRT Program Manager with the Georgia Department of Agriculture. In addition, she coordinates food recalls, outreach, and recruiting efforts, and the Georgia Food Safety Task Force. Williams is a 2020 graduate of the Fellowship in Food Safety Program with the International Food Protection Training Institute (Cohort VIII). She is also Senior Board Member and Affiliate Director of the Southern Affiliate-AFDOSS and Co-Chair of the AFDO Food Defense Committee.
Elisabeth Wirsing
Elisabeth Wirsing serves as the Senior Environmental Health Program Manager at the Vermont Department of Health. She completed an MPH in epidemiology at Emory University's Rollins School of Public Health and the CDC/CSTE Applied Epidemiology Fellowship program. Wirsing is a board member and past president of the Northeast Food and Drug Officials Association (NEFDOA) and currently serves on the Association of Food and Drug Officials (AFDO) Board of Directors.
Dr. Janet Woodcock
Dr. Janet Woodcock is Food and Drug (FDA) Principal Deputy Commissioner. In this role, she works closely with the Commissioner of FDA to develop and implement key public health initiatives and helps oversee the agency's day-to-day functions. She served as the Acting Commissioner of FDA from Jan. 20, 2021, until Feb. 17, 2022. Dr. Woodcock holds a bachelor's degree in chemistry from Bucknell University in Lewisburg, Pennsylvania, and a Doctor of Medicine from the Feinberg School of Medicine at Northwestern University Medical School in Chicago. She is board certified in internal medicine.
Anna Yates
Anna Yates is the Director of Environmental Health at the Jersey County Health Department in Jersey County, Illinois, where she has worked since 2016. Yates currently serves as the President-elect for the Illinois Environmental Health Association.
Shanan Zickefoose
Shanan Zickefoose, BSN, RN, CPCP, is the Executive Director of the Society of Permanent Cosmetic Professionals and has over 17 years of experience in the industry. She owns and operates a medical spa in Tulsa, Oklahoma, where she has performed thousands of saline removal procedures since 2008 and has educated countless students over the years. She is also a published author of Principles of Infection Control for the Tattoo Industry. As an acclaimed artist and educator, Zickefoose has received numerous industry awards, including the Industry Ambassador Award.